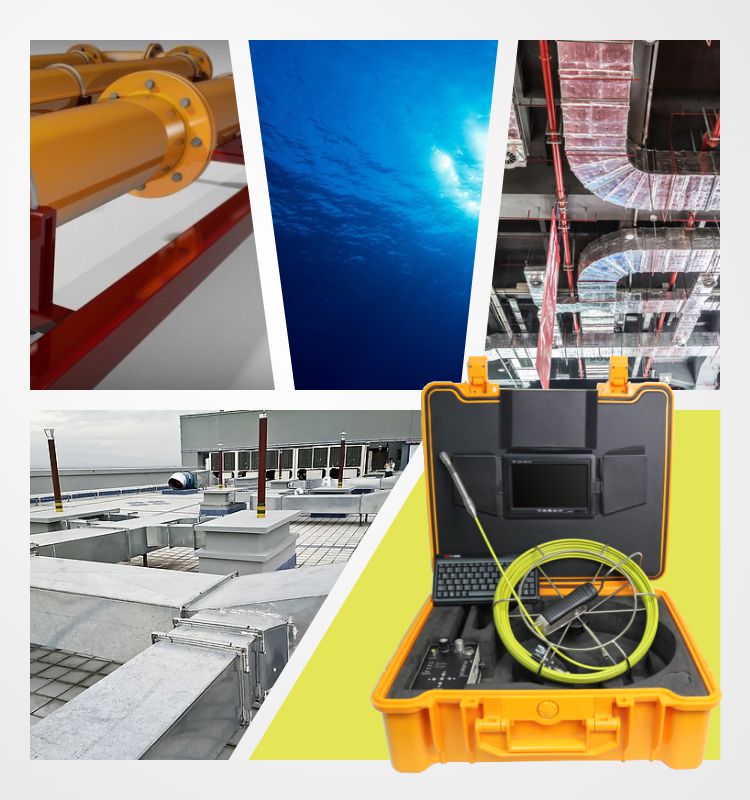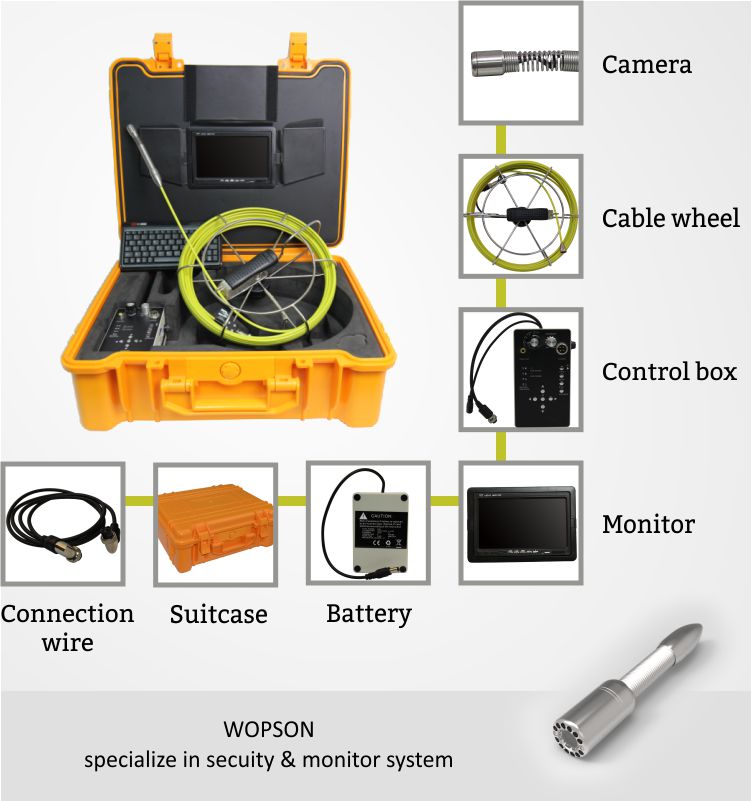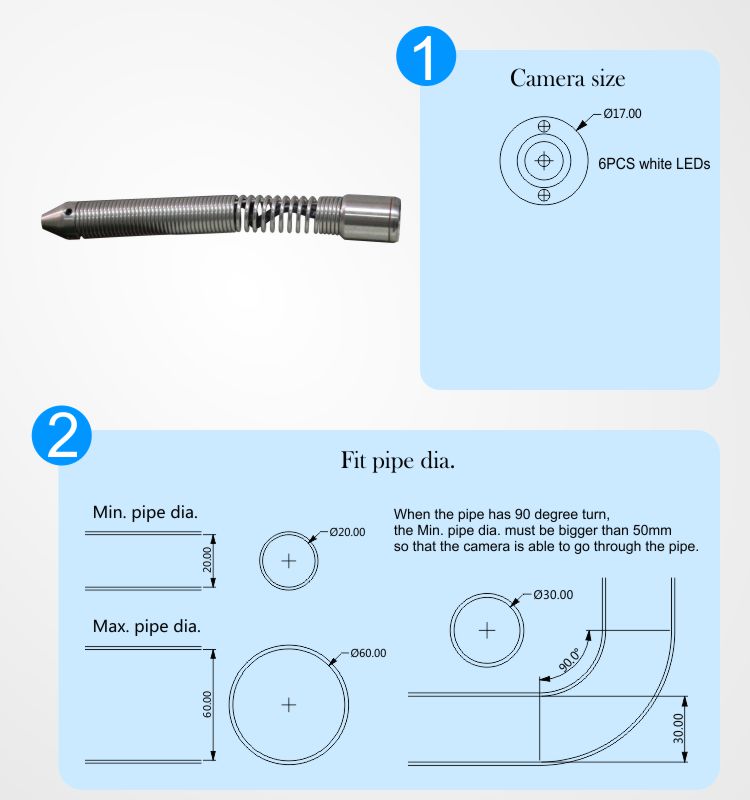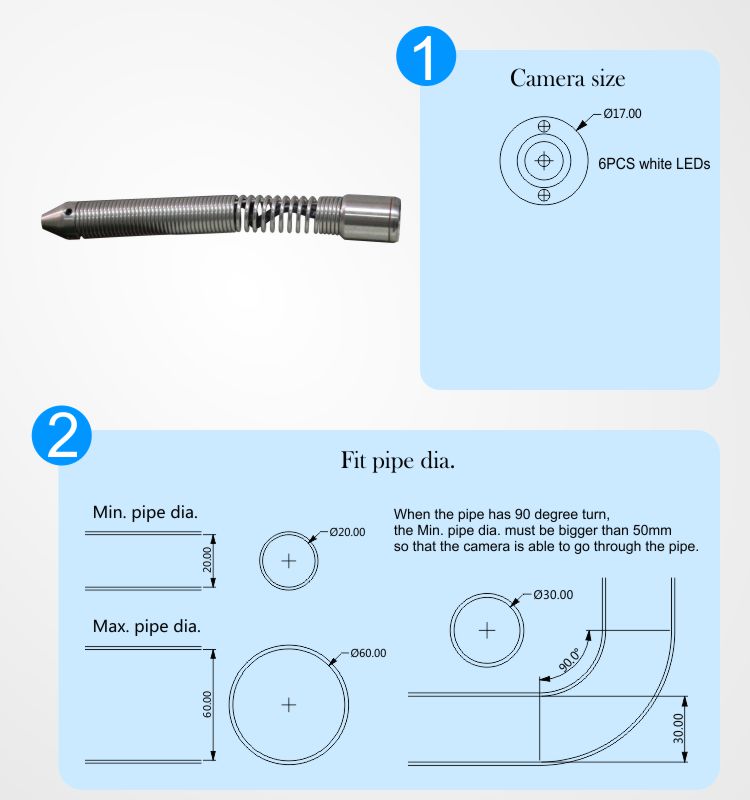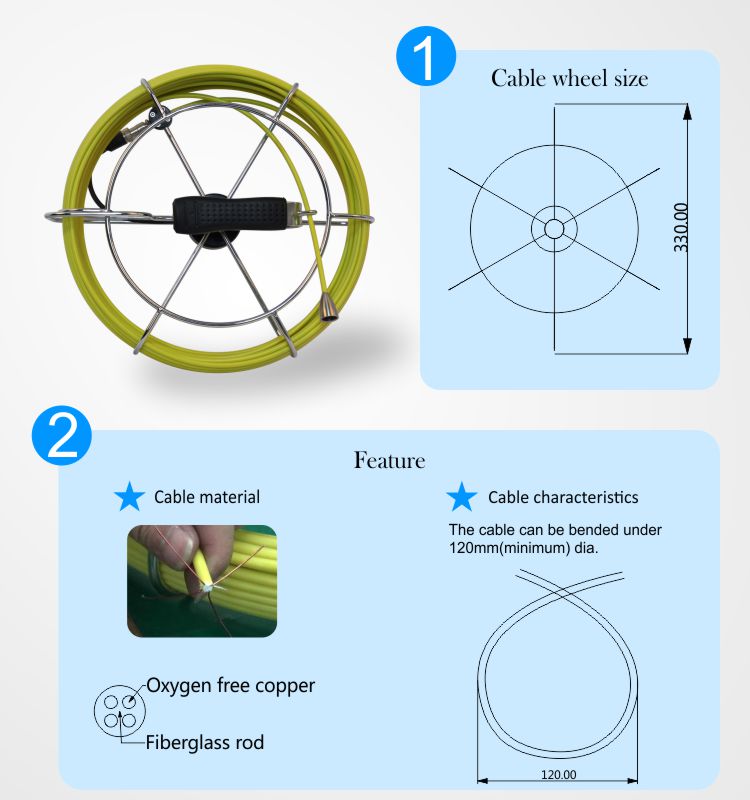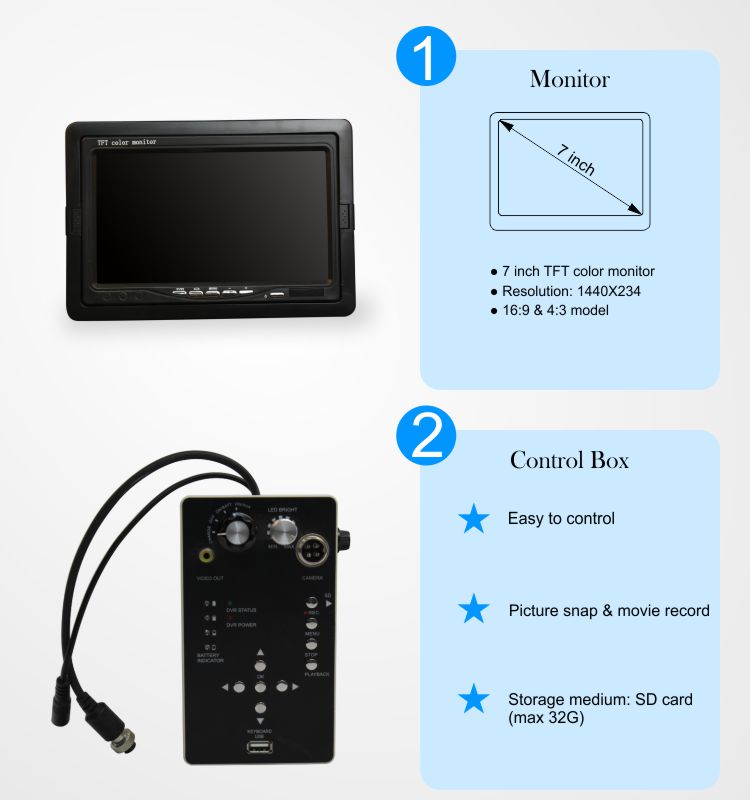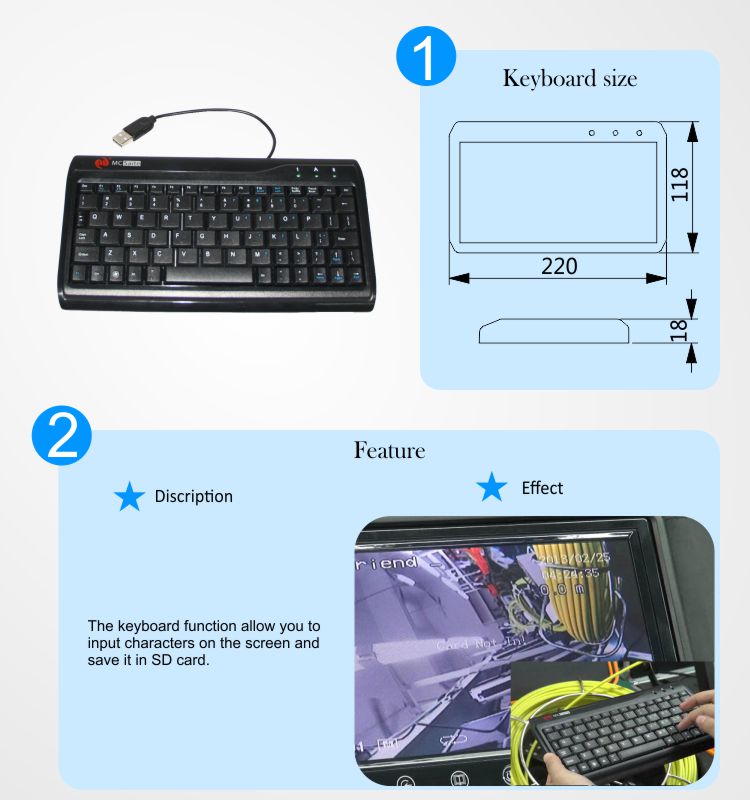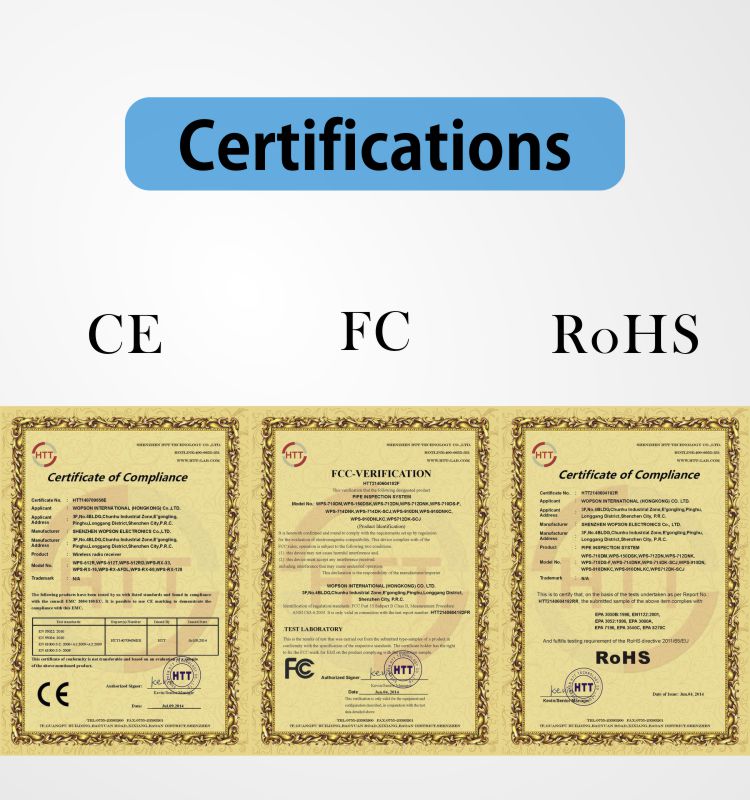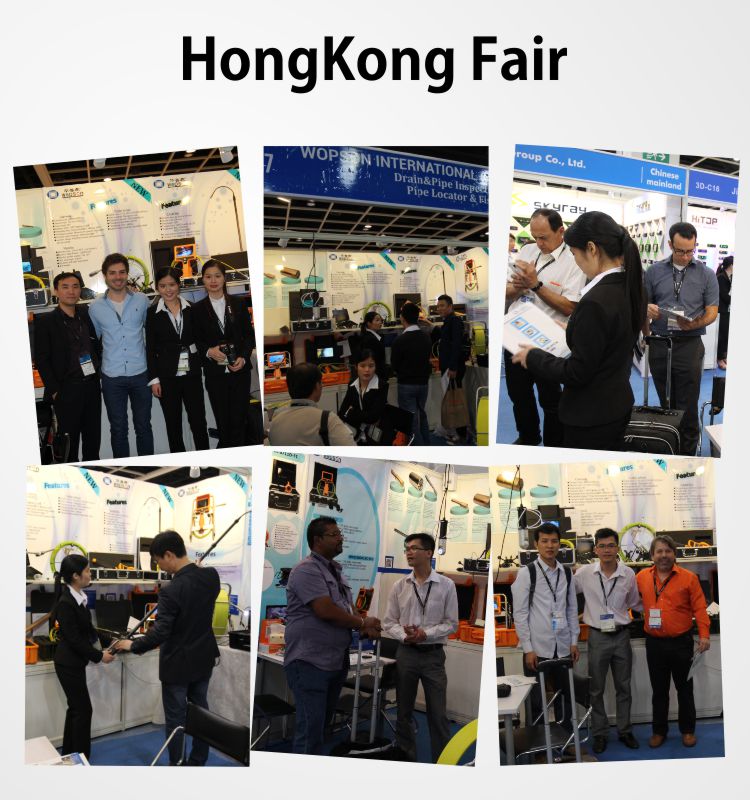 Pipeline Inspection System With DVR Feature
With DVR Feature packed in waterproof & Pressure-resistant Safety Suitcase
Application Possibility:
Pipeline, Drain, Sewer, Duct, Chimneys, Machinery and Building Inspection;
Maintenance of Plumbing and Wiring behind walls
Cable Wheel Specifications
Stainless wheel with special structure concenter to monitor
Φ5.2mm Flexible Fiberglass Push Rob Cable
Gold point touch concenter to Camera
5-3/4" rubber covered handle
12-4/5" wheel diameter?
Standard Length of Fiberglass: 20M(30M , 40M Optional)
Monitor Specifications
7" TFT LCD Monitor,320 x 960 pixel
Support AC/DC power supply
with Lion Rechargeable Battery
Operating temperature: -20oF~+120oF
5"(H) x 7-4/5"(W) x 1"(D)?
With built-in USB DVR board
Shipping Information
Each sets in a master carton
Carton Size:60x30x54cm
Carton net weight:12 Kg (1 sets)
Carton gross weight:13Kg (1 sets)
The electronic video endoscope system uses the video imaging, the clarity has greatly improved, at the same time the visual range increases, inside the prying head is smaller, the operation flexibility enhances. Compared with the medical examination of electronic video endoscope, industrial electronic video endoscope is now used in the domestic is very many, all kinds of instrument inspection, pipeline maintenance, machine maintenance and so on need professional video endoscope to assist, industrial endoscope powerful function and comprehensive product quality from the development and progress of endoscope material technology.
The new video endoscope system uses video imaging, with smaller prying heads and more flexible operation. More importantly, they are not limited to observation-visual detection, can carry out three-dimensional measurement function of the target area, thus improving the defect of traditional endoscope technology.