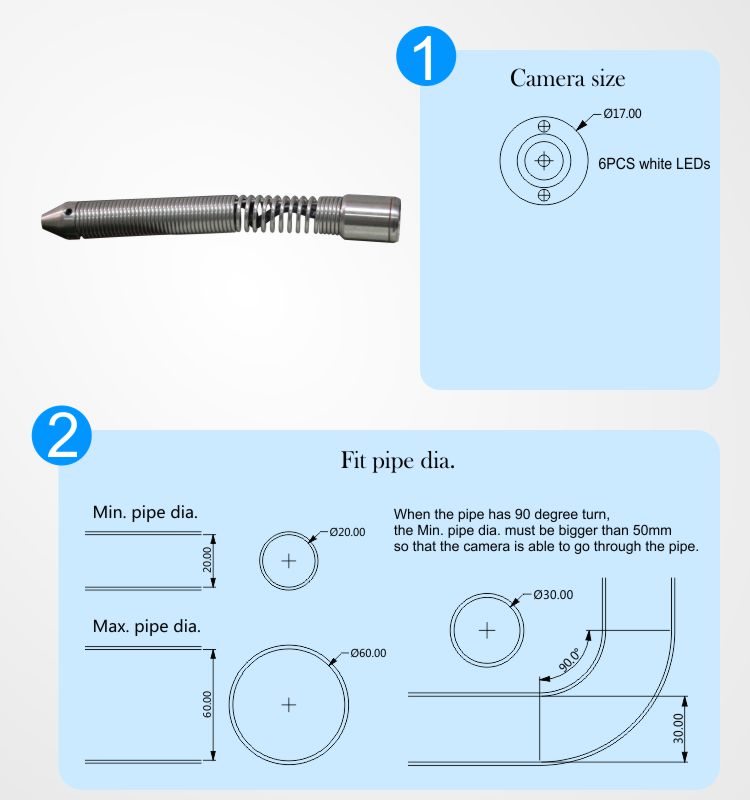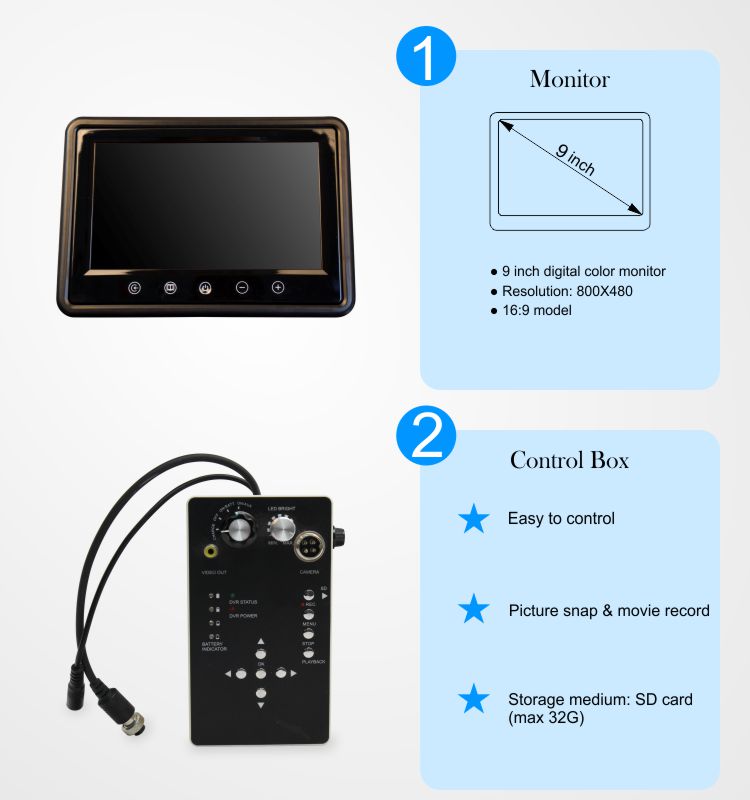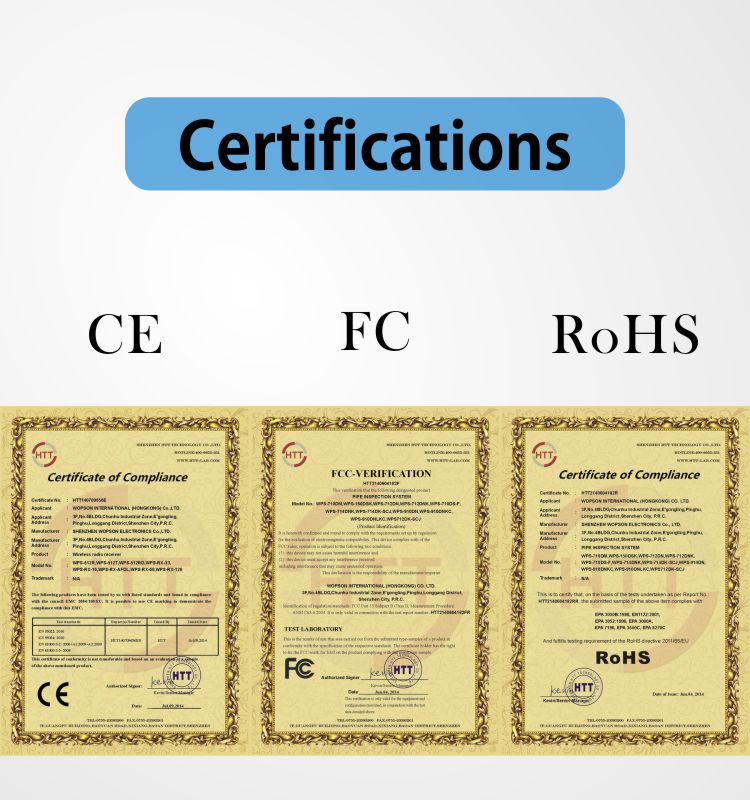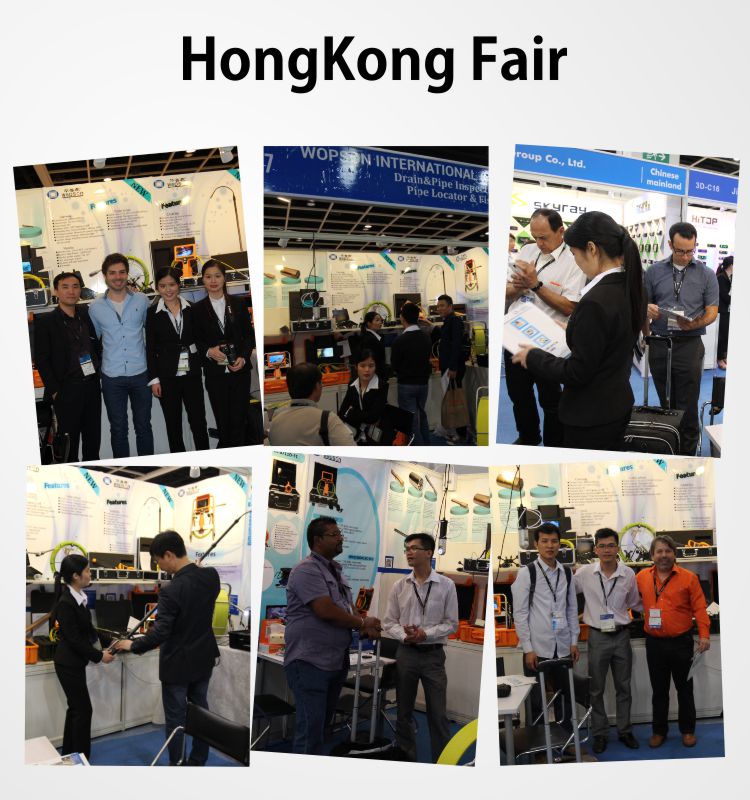 Use:
One: Detection of stainless steel pipe wall weld quality status, suitable for detection of steel pipe diameter (20mm~500mm) Specifications of stainless steel pipe, detect weld edge has no welding, bite edge and other adverse conditions.
Second: Internal condition detection for various other industrial pipelines.
Complete Equipment Connection mode: Camera (metal straight rod)--Pipe Center Locator--cable (external telescopic rod)--Drive (monitor)
Technical parameter:
1 The head end of the camera detection direction of 90° side, through the back-end Drive button control can be achieved clockwise, counterclockwise two direction 360° rotation, camera rotation speed also by the Drive button control adjustment, cable length of 8000mm; telescopic rod working length 6000mm Length can be customized according to the actual situation.
2 The camera is positioned at the front of the metal straight bar, the length of the metal straight bar is 400mm, and the camera is kept in the center of the pipeline through the center locator.
3 Drive contains 9 inch LCD screen, synchronous playback camera detected in the pipe wall weld quality status, built-in SD (16G) card can be achieved on the pipe wall camera, video function.
4 CMOS resolution (camera) ≥ 300,000 pixels;
5) View field angle (FOV): ≥70°;
6 Depth of field (Horizon): 5mm-∞;
7 front-end LED light transfer, brightness adjustable, back-end drive input voltage for ac220v50hz;