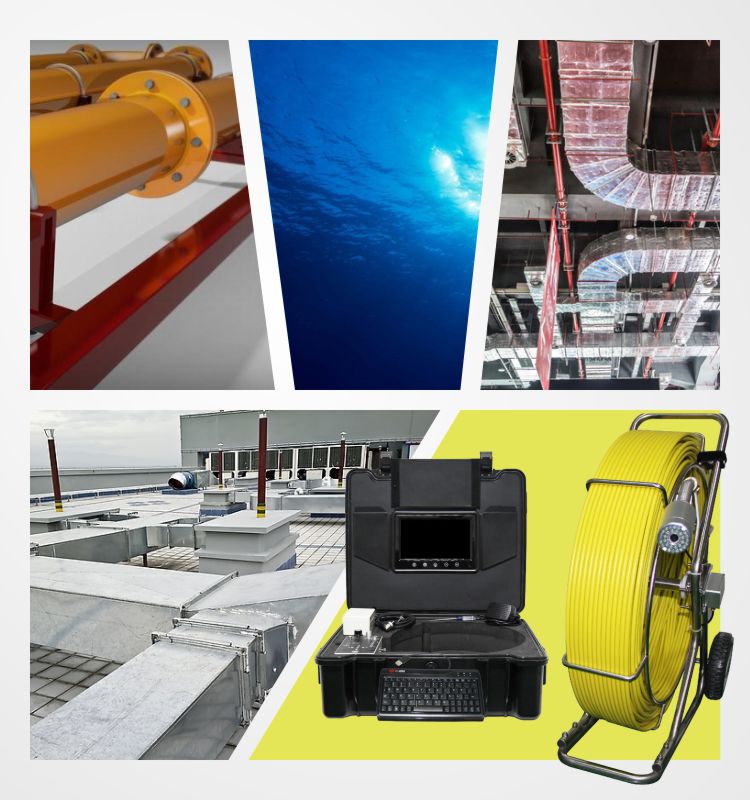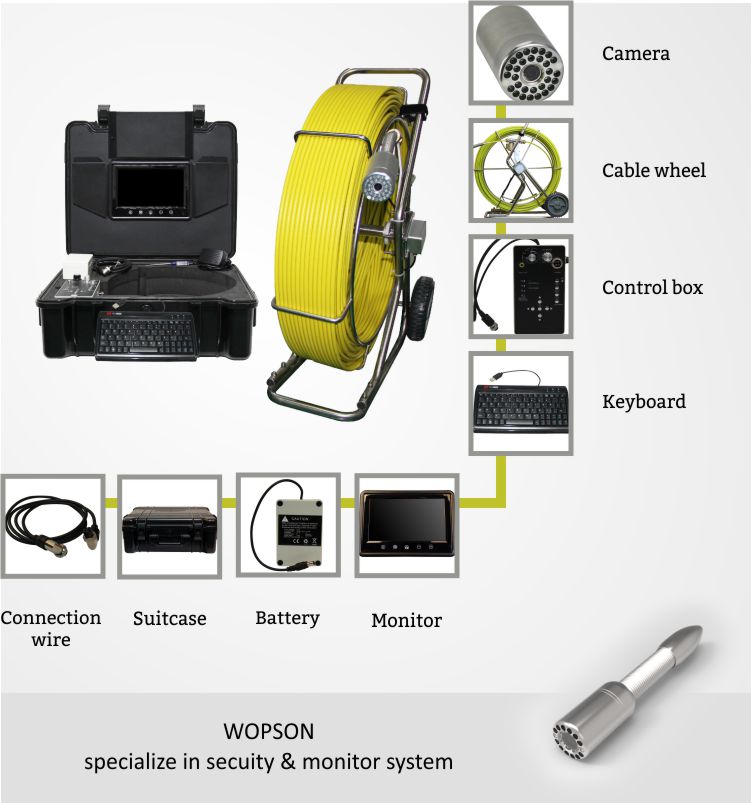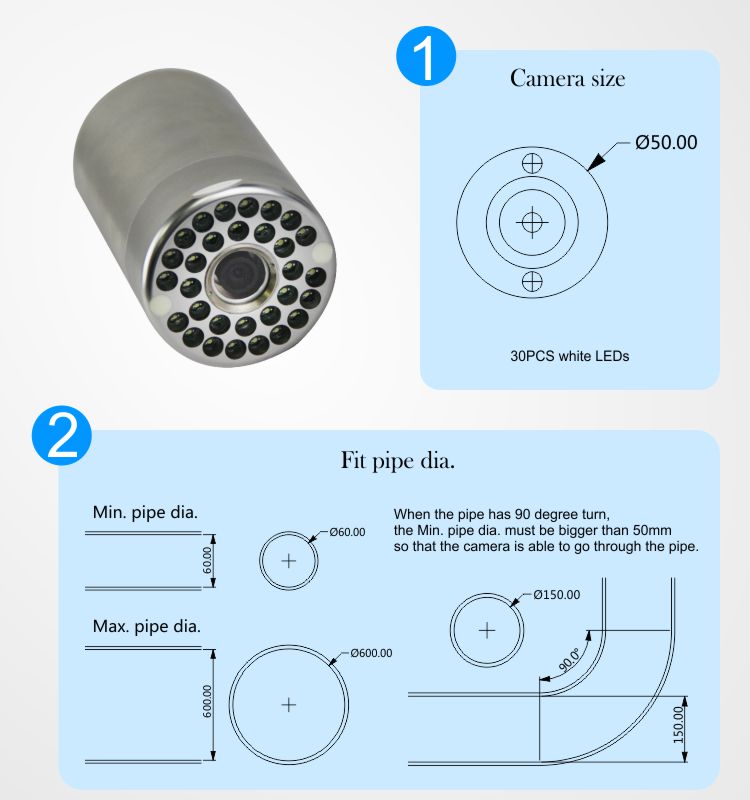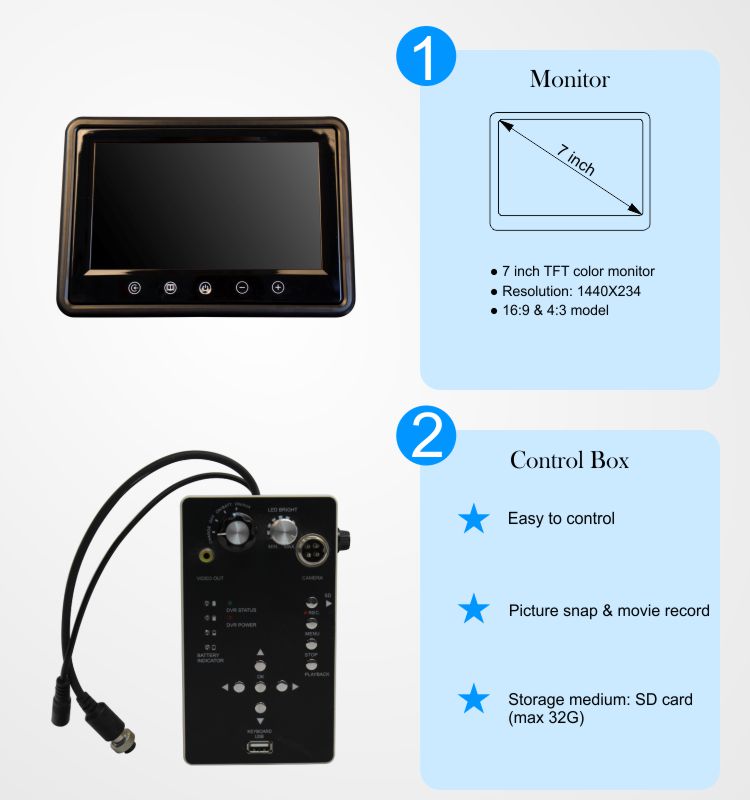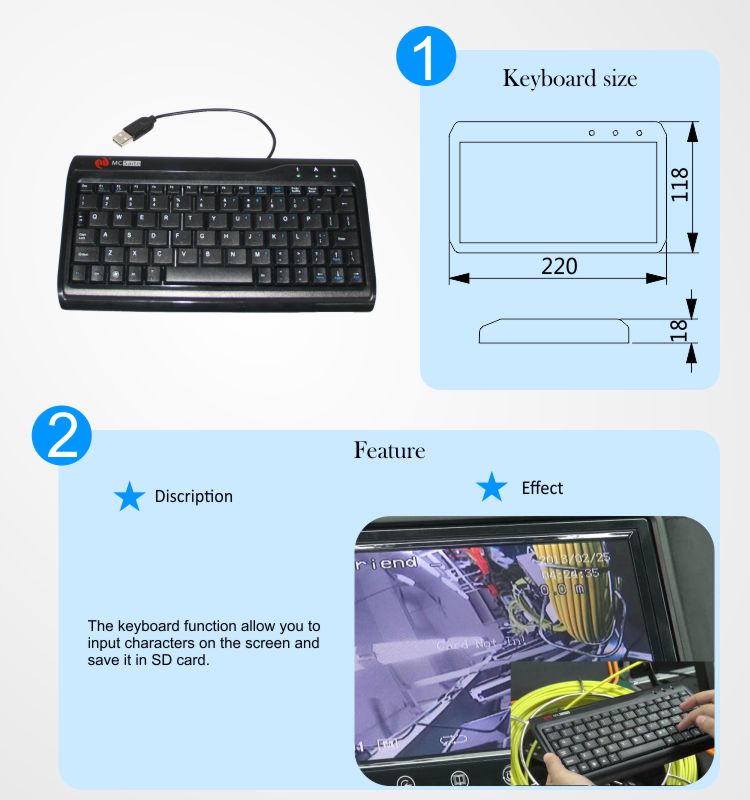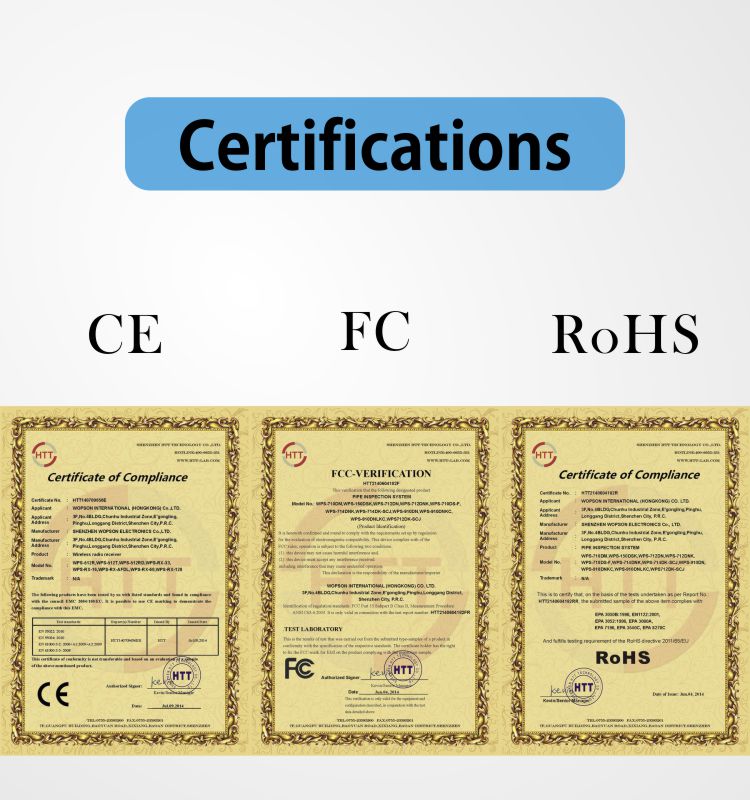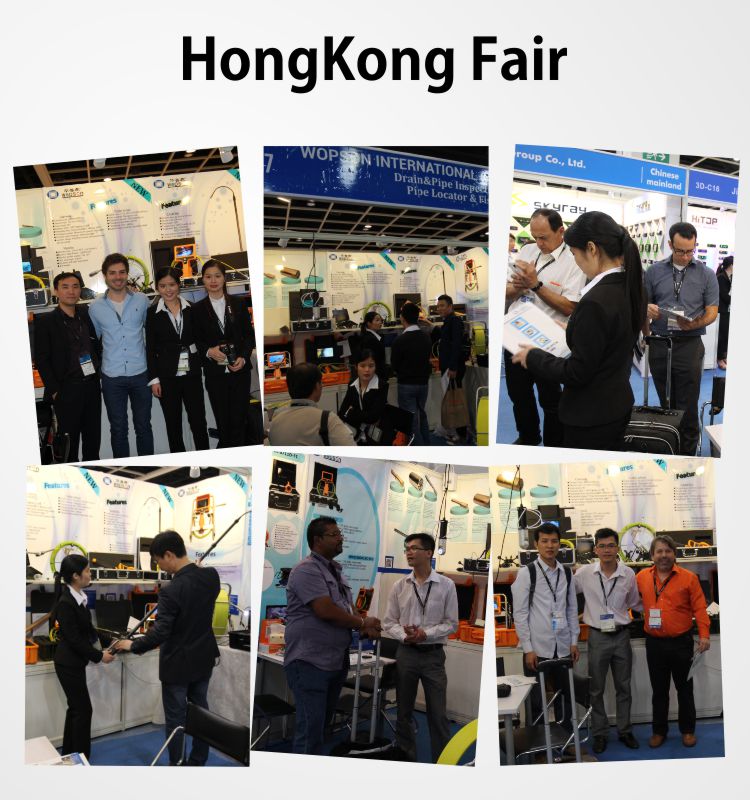 Product introduction
WPS-912DNLKC Pipeline periscope system, is our research and development of an economic underground pipeline rapid detection system, it is equipped with adjustable lever and intelligent power source, can be high-definition, high magnification of the camera into the diameter of: 150-1500 mm pipe or container inside the probe, Can be displayed on the device to clearly show the pipe or container internal cracks, plugging
A variety of internal conditions such as plug. It can also be used to detect underground, buildings and hidden spaces.
Product Application Field
This product can be widely used in the following areas:
Ø used for municipal rain sewer pipe net, cellar well, maintenance of workover well and hole. Through the detection of the screen quickly visually determine the pipeline internal congestion, collapse, illegal insertion, dislocation, cracks and other defects in the state, for the pipeline update or repair work to provide evaluation basis;
Ø for Pipe Network Construction Unit of the project self-test, can be random sampling pipe network construction dynamic, avoid construction loopholes, at the same time for the completion of the project to provide assessment data;
Ø for the completion and acceptance of the new project by the management unit of the pipe network;
Ø for the survey, maintenance and spot checks of the pipelines in service;
For various storage tanks, tanks, boxes and other internal conditions of video detection;
Product Main parameter
Ø HD image sensor ferment "SONY CCD, resolution 540TVL
Ø variable times: 260 times times (26 times times Optical zoom, 10 times times Electronic zoom)
Ø Focus: Automatic or manual, adjustable range 3.5~122.4mm
Ø format: NTSC
Ø Protection Grade: IP68, waterproof depth 10m
Ø Working Environment Temperature -20℃~55℃
Ø Probe Size: Length 182.75mmx width 116mmx high 182.5mm
Ø probes: Made of aviation aluminum or carbon fiber
Ø Operation rod Length: Standard 6m, the longest can extend 12m
Ø the use of aerospace aluminum and High-strength pc contains 4G MINI TF memory card.
Main functional Features
Ø imported Sony color sensor with clear image and high resolution.
Ø using industrial integration display.
Ø Modular design, quick assembly.
Ø lightweight and portable, can be single operation.
Ø products with two highlighted LED lighting system.
Ø can be longitudinal multi-angle observation, effective detection distance of 50m.
Ø the power supply uses the portable rechargeable lithium power supply, is suitable for the field and the mobile work place, can work continuously at full capacity 4-6 hours;
Ø waterproof, explosion-proof design, protection standard: IP68;
Main configuration
Ordinal part name Specification Model Unit quantity remark
1 Explosion-Proof camera host sd1000i 1
2 Controller 5.6 inch 1
3 Operation Lever 1.5m*2/2 total length 6m
4 signal Transmission wire black TPU 5 Core meter 8 length customizable
5 anti-collision probe 1 meter root 1
6 Polymer battery 13000MA Block 1
7 Memory Card 4G 1
8 Controller Strap-Set 1
9 Telescopic Lever Bag-Set 1
10 Mainframe packaging (high strength) 1
Accessory battery Charger DC 12V 1
USB Transmission Line 2 Article 1
Tool M5/M6 Lock Wrench 1
Dust-free cloth block 1
Battery Holster 1
Product Use manual 1
Certificate 1
Warranty Card Sheet 1
Optional items