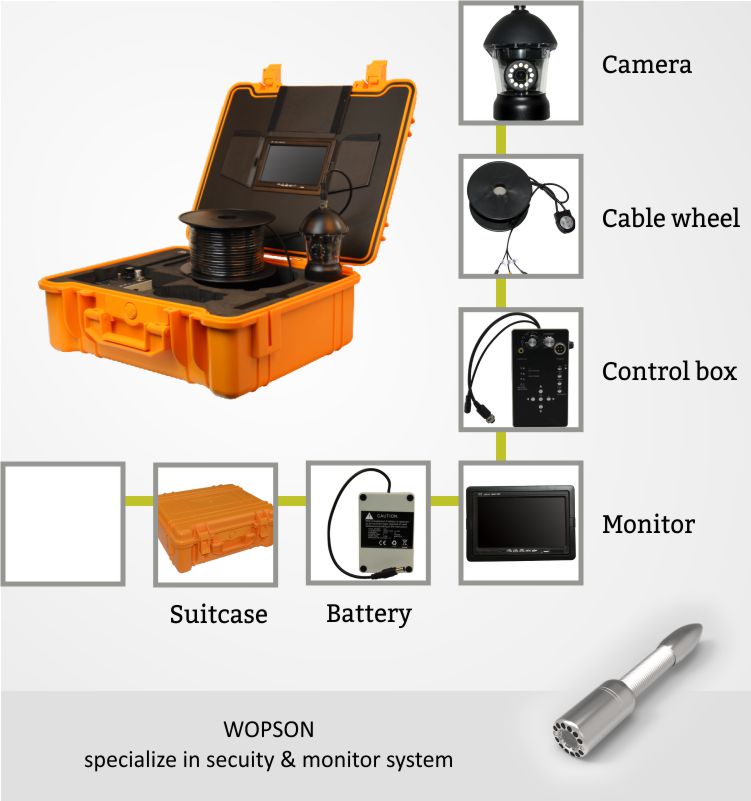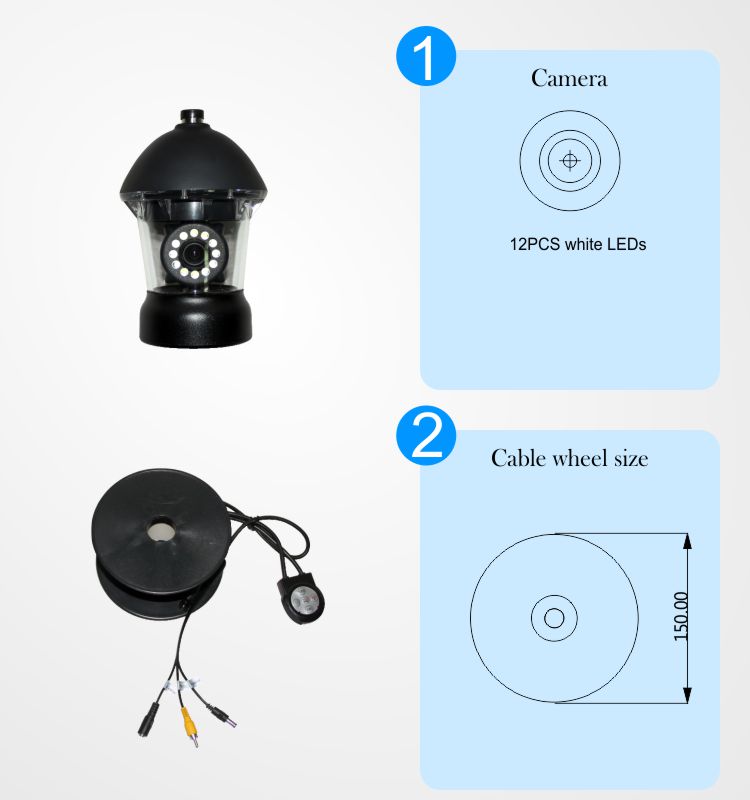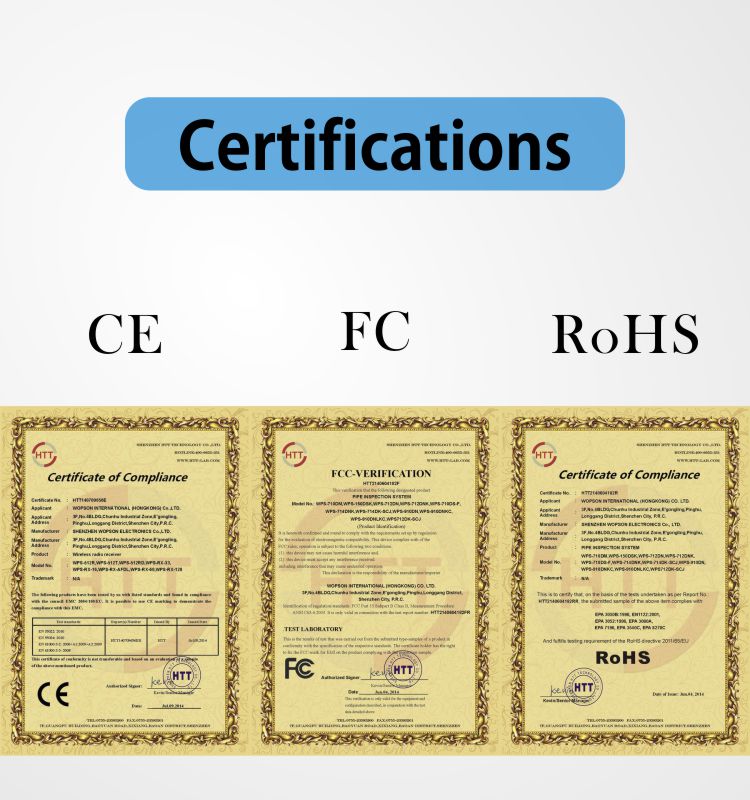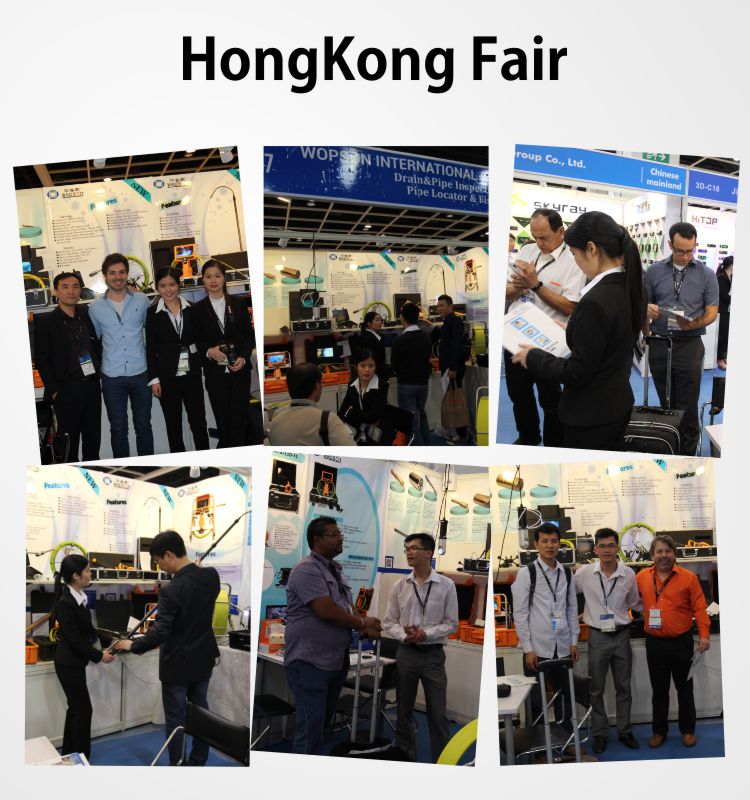 Acceptable Customer Order
Category: Underwater monitor, underwater rotating camera, underwater fishing device, underwater fish search device, underwater fish Scout
Trademark: Wopson
Cartoon box size: 420*195*335mm (20 m) Gross weight: 7.2kgs/
Cartoon box Size: 420*195*335mm (30 m) Gross weight: 7.7kgs/
Cartoon box size: 420*195*335mm (50 m) Gross weight: 8.7kgs/
Cartoon box size: 580*195*335mm (100 m) Gross weight: 11.2kgs/
Monitor Specification:
1.7 "Color digital screen
2. Resolution: (H) X (V)
3. Voltage: DC 12V
4. OSD language: English, Chinese, etc. (10 languages available)
5. Up, down, left, right adjustable
6.16:9 Display
7. Built-in Visor
8. Operating Temperature: -20°c-60°c
9. Portable Waterproof Plastic box
Camera Specifications:
1. Camera Size: 200mm x 90mm
2. Camera Material: High strength plastic material
3. Camera lens Material: tempered glass
4. Sensor: 1/3-inch CCD or CMOS
5. Sharpness: 600 Lines/700 lines
6. Camera angle: 360° rotation
7. Fill Light: 12 white light (infrared or white light can be selected)
8. Adjustable Lighting
9. Camera Cable Length: 20/30/50/100 meters (up to 300 meters)
10. Camera Operating Current: 150MA
11. Camera Voltage: DC 12V
12. Operating Environment: underwater use
Related Products
The maintenance and maintenance of industrial equipment and facilities, with the guarantee of accurate flaw detection, can achieve the best precision management and application in the process of maintenance and management, which is the key to improve the management level and achieve the best effect of maintenance and maintenance. So high quality and practical electronic endoscope series products, to practical precision flaw detection function, to become the best assistant for industrial application management and maintenance, but also can reach accurate flaw detection application very suitable choice, choose brand Product is really practical choice.