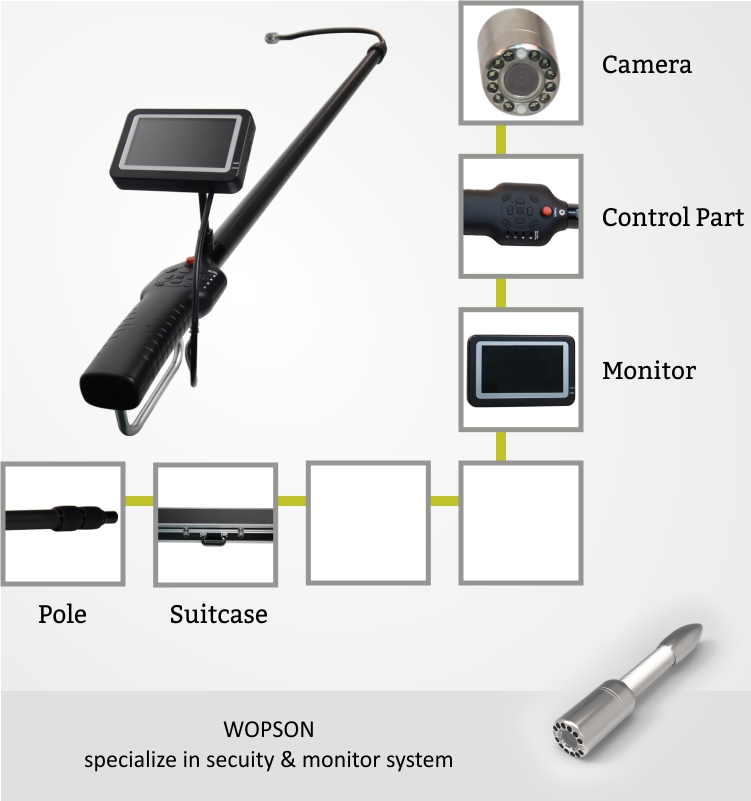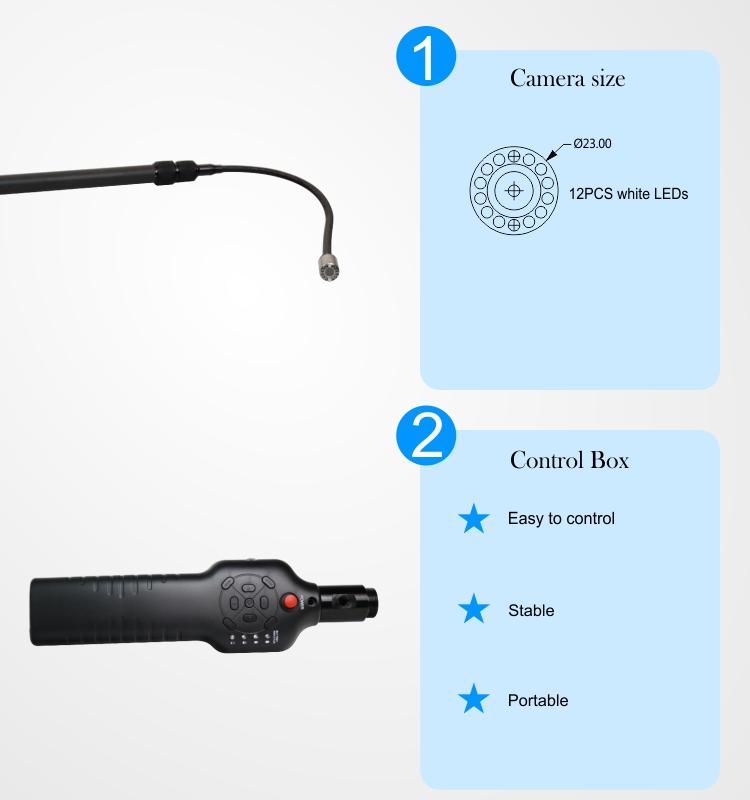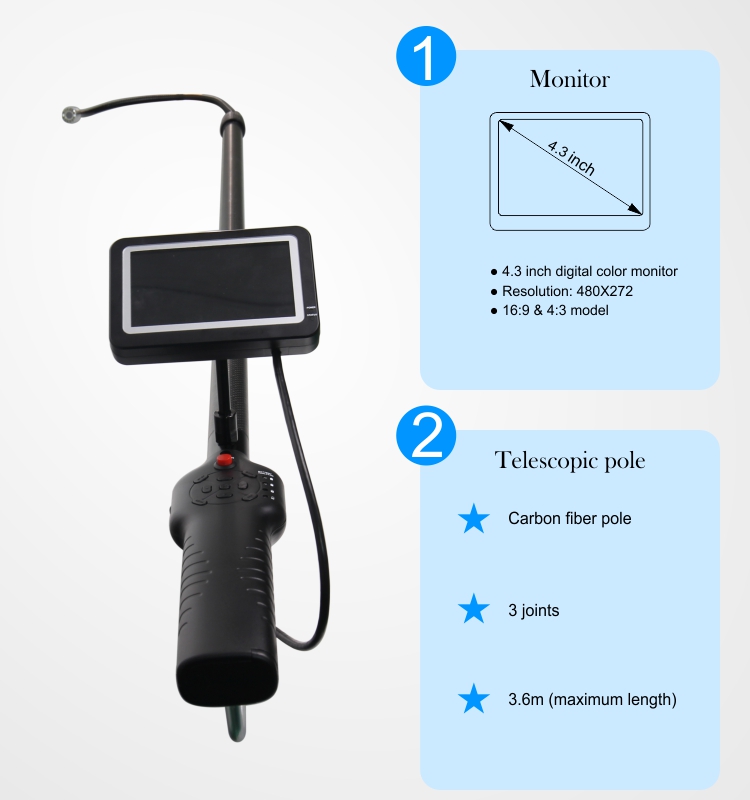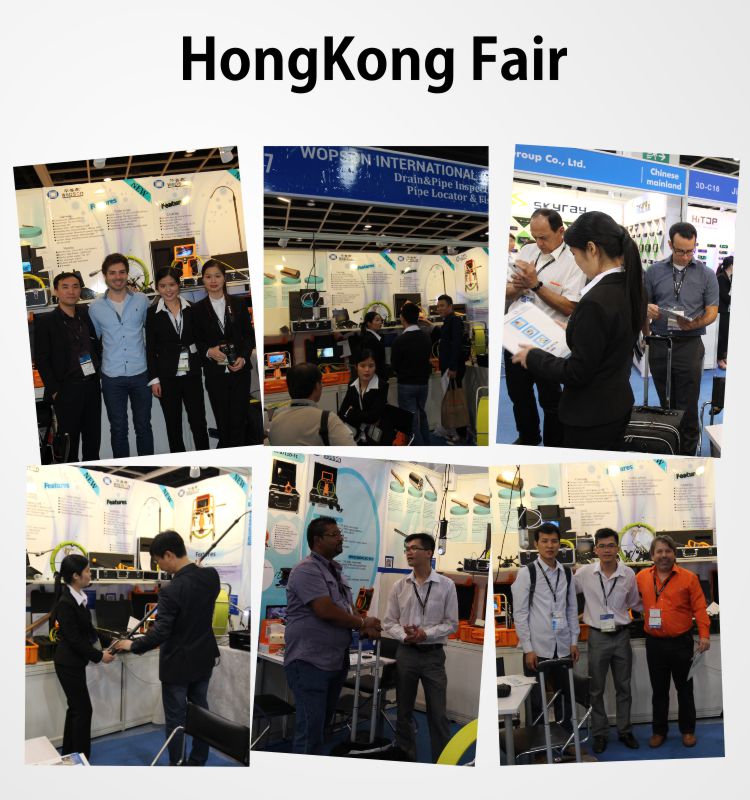 1 function Brief
Our independent research and development of WPS-4LG-type multi-function security screening mirror, mainly applicable to the inspection staff directly difficult to see the site. such as: Car bottom, shaft, underground, roof, lamp pool, ceiling, chandeliers and so on. By adjusting the mirror angle to view any part, the length of the telescopic rod can be adjusted arbitrarily between 1-3 meters. Its unique infrared lighting ensures your normal use in dark environments.
• 2 Features
Easy to carry, flexible and easy to operate.
The use of infrared lighting device, continuous working longer.
DC 12v 2300mA ni-MH rechargeable battery, can be quickly charged and equipped with protective devices, full power after automatic termination, normal use about four hours.
Electrically driven imported high-definition CCD lenses can rotate between 300 degrees to minimize dead ends
• 3 Installation steps
Open the box to remove the device, first insert the battery pack into the card slot, insert the DC12V power plug
Inside the outlet of the monitor.
• 4 boot steps
Turn on the total power switch on the Monitor Control Panel. The indicator light is on, working properly. At this time in the liquid crystal display
The image is displayed on the screen.
• 5 Technical parameters
Charge time: 3-4 hours
Operating Temperature: -15℃~+50℃
Use humidity: 95%, no condensation
Working current: 550mA